Whatever your project request, whatever items for framing or display, we'll have the answer.
For over the last twenty years we have worked with international, trade and corporate sectors to give exactly what our clients demand. Refurbishments, supply only, contract services, bespoke framing or even installation, we can deliver precisely what you are looking for. Please go to the "Past Projects" link on this page for work undertaken and are we are sure you will see that being one of the specialists in this area for commercial needs we can deliver exactly what you are looking for .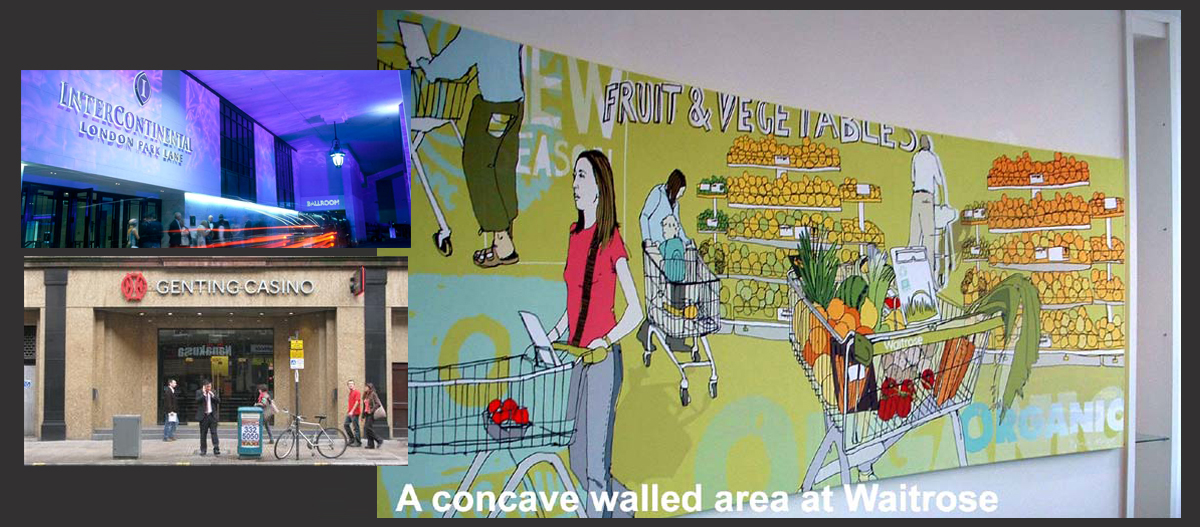 Paint Spraying Facility

Possibly for the past fifteen years or so we have been reducing some of the more ornate type mouldings in order to make way for the very latest and exciting contemporary mouldings in our huge in house range. Well wouldn't you know it . . . . our customers are asking for them to return !
Not in gilt but in every colour imaginable. For instance our wedding photography customers think these sprayed soft white are ideal for that perfect wedding shot.
To deal with this request we now have our special paint spraying facility so should you require something out of the ordinary say a frame painting in a pantone colour to perhaps match your corporate colours , we can now do it! The images shown are of a recent project where our client required these ornate frames to be painted white in order to show their summer collections.