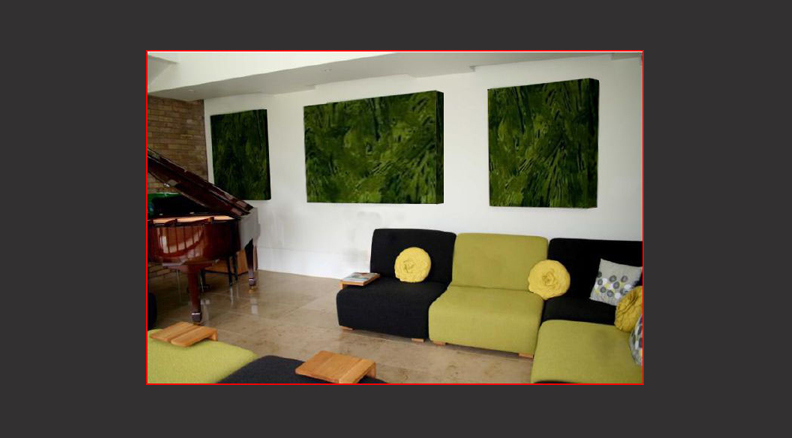 These Acoustic wall panels incorporate Acoustic Sound technology.
A sound absorption mineral fibre board with properties to control reverberant sound fields within the area. We can cover the frame holding the Acoustic Sound mineral board with a number of sound transparent materials, plain colours, patterned or print any digital file you have, to the fabric for a unique finish. These decorative art panels can be incorporated around the home, restaurant, office in fact anywhere there is noise reverberation without your guests being aware of the main noise reduction application.
The efficiency of the panels will depend on the ratio of room area and the number of panels placed. Other factors will clearly have an impact, glazed areas, height of ceilings, hard surfaces etc.
This product is designed to help or assist reduce average noise reverberations in normal circumstances. Any major acoustic building issues should be referred to a commercial acoustic engineer. Acoustic Sound systems has a tested sound absorption coefficient rating (please see below).
The fibre meets the fire performance requirements of BS476: Part 7 Class 1 surface spread of flame. Screen Fabrics can be chemically treated to provide a Class 'O' fire rating subject to a minimum order.