Conservation and Sustainability
It is Custom Frames policy wherever possible to use the best materials whilst framing your work to the highest standards keeping your artwork and items in the best condition for years to come. What's inside the frame is perhaps more important than the outside appearance as low-cost materials will cause damage. As a standard we only use acid free mounting board going up to conservation and even Museum standard. The fixing or attaching your work into the frame can also be an area where using the wrong materials can cause permanent damage. 
Our experience team of many years know exactly how to install your work into the frames correctly and safely by using techniques and material also used when we work with valuable art exhibits for public galleries.
Glazing is another area where it's important to use the correct glass on high or intrinsic items or art.We stock standard good quality float glass and acrylic glazing for safety, Clear 99% anti U.V glass, coated 70% and 99% anti U.V with an amazing 1% reflectivity making the glass almost invisible.
The environment is also important to us and where possible and we source our picture mouldings from reputable suppliers with FSC (Forest Stewardship Council) and PEFC (Program for the Endorsement of Forest Certification) awards. Any timber moulding that is as yet not officially certified, these are sourced from responsible, replenished sustainable forestry.
The core of our Polymer mouldings are made from recycled materials such as parts from the electronic and packaging industries with only a small thin outer layer being new Polymer.
We also recycle as much packaging and materials as possible along with glass and our waste which is sent to a recycling center for processing. It is important to us that moving forward Custom Frames will always endeavor to take as many steps as possible to reduce our carbon footprint and contribute to the reduction of global warming.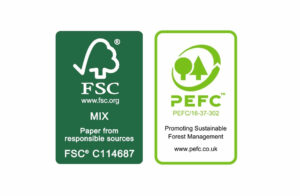 Our prices are based on your exact requirements as there are many pricing factors involved with different materials used in your frame. This is carried out on an individual basis with help from our expert staff who will assist you to get the most cost-effective framing solution. Our prices are always competitive and we do have a price guarantee to ensure you receive the best possible price. In the unlikely event that should you find another framing company supplying a like for like frame in the same materials, we will not only match this but give an additional 10% discount (quotes from other framers must be in writing).